LA, Tokyo, London, Ballywalter!
Northern Ireland's Film & TV industry is booming.
Kenneth Branagh's award-winning 'Belfast' film thrust our capital city into the global spotlight.
 
Eight record-breaking seasons of Game of Thrones put County Down on the map.

Four schoolgirls (and a wee English fella) helped Derry to shine on an international stage.

And we know what you've all been thinking. When will it ever be Ballywalter's turn?
Ladies and gentlemen, the wait is finally over.
Following its world premiere at last year's Belfast Film Festival, 'Ballywalter' will be released in cinemas on 22nd September. 
The feature was written by talented Belfast-born Stacey Gregg and marks the directorial debut of doctor-turned director Prasanna Puwanarajah.
The pair had collaborated previously on Channel 4's 'Spoof or Die' series, and interestingly, both share a post-conflict heritage.
As soon as I came to Northern Ireland, there was something I recognised in the way the people lived with their history. I connected with the rhythms and the humour in a way that surprised me initially and that later on I completely fell into. It felt like a recognisable and familiar place to me.

 
(Yep, we have that effect on people, Prasanna!)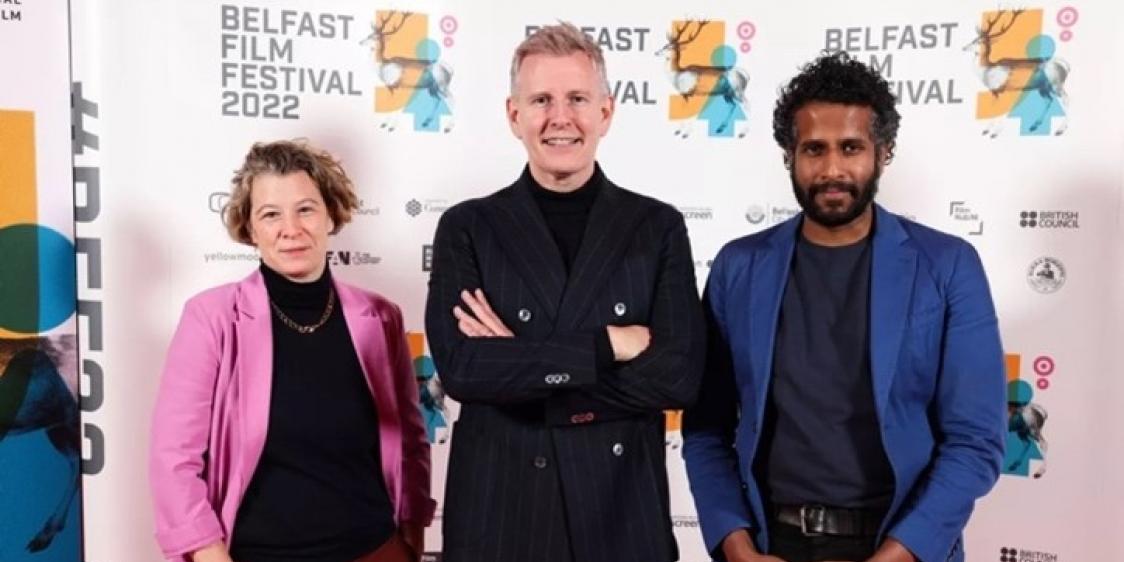 The bitter-sweet comedy-drama stars Seána Kerslake (Bad Sisters) in a critically acclaimed, IFTA-nominated performance, and much-loved presenter and comedian Patrick Kielty, in his first ever dramatic role.
 
Unsurprisingly, it was shot in Ballywalter, a village on the east coast of the Ards Peninsula.

And without giving too much away, Ballywalter has been described as 'a life-affirming story of how unexpected connections can change the course of our lives.'
The clue is very much in the name, but here at Northern Irish Connections, we're big into 'connection,' and so are very excited to hit up our local cinema to see the film this week.

And we encourage you to do the same, if you can!

However, if you're living outside the UK, here's the trailer to keep you going until it's (hopefully) released on a streaming platform in the near future.
 
Unless you've been living under a rock for the last few years, you'll know that Northern Ireland's Film & TV industry is booming.

And it doesn't show any signs of slowing down. In fact, quite the opposite.
Have you heard about Studio Ulster?

Based at Belfast Harbour Studios, Studio Ulster is a unique £72m, large-scale studio complex integrating Virtual Production, Research & Development and Visual FX capabilities with traditional Film & TV production.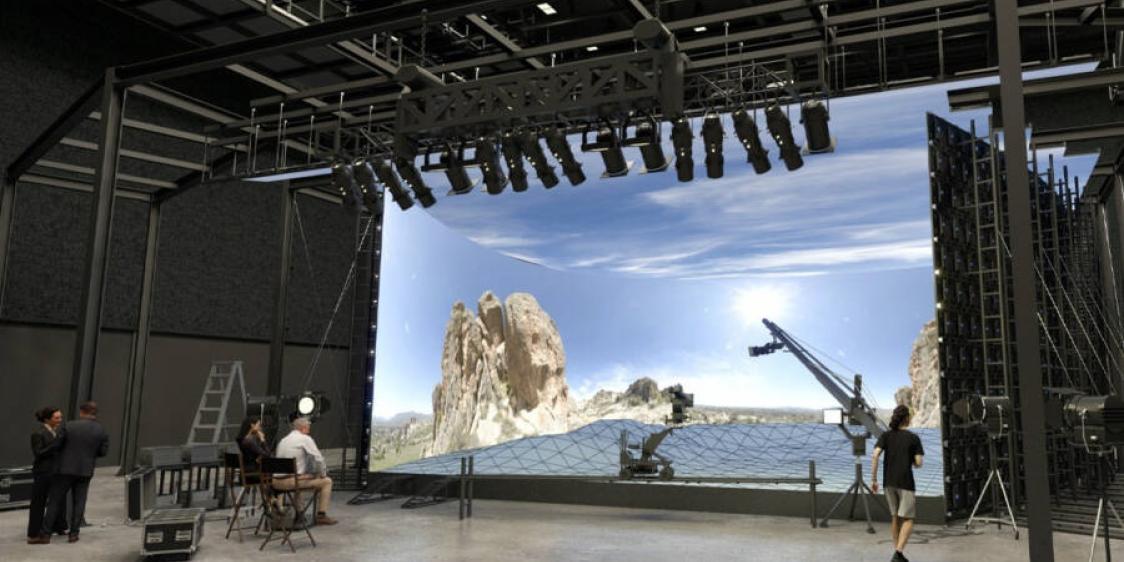 Due to open in early 2024, Studio Ulster is set to strengthen Northern Ireland's already stellar reputation as a filming location for international productions.

This is expected to pump millions of pounds directly into our economy and create hundreds of new jobs.

So if you're looking for a new opportunity within the TV & Film industry in Northern Ireland, now is as good a time as any.

Keep an eye out for vacancies on the NI Screen website and also check out the range of fantastic skills schemes they have on offer.

We've said it before and we'll say it again. Northern Ireland isn't a bad wee spot.
These articles may interest you
Our free monthly newsletter brings you the latest news from Northern Ireland