James Huey moved home and set up a brewery
Walled City Brewery - restaurant and craft brewery
We spoke to James about his decision to move home and set up the Walled City Brewery
My name is James Huey. I am 41 years old, married to Louise (from Dublin) and have 2 kids Lola aged 5 and Alfie 3. Together we own the Walled City Brewery in Derry-Londonderry, which is the first craft brewery to open in the city centre for over 100 years.
Living away
I left in 1996 to go to University at Trinity in Dublin. All my other friends either went to Queens or University in Scotland, which was difficult.  I had travelled very little prior to moving to Dublin and struggled initially with the big city mentality. None of my close friends moved with me, so I had to start afresh throwing myself into new clubs and societies. After the first term, I found my feet and really relished it.
After university I became a qualified brewer and spent 12 years brewing with the largest beer company in Ireland.
Deciding to move home
I missed a sense of "belonging". I had got married and the cost of living and housing in Dublin was also rapidly increasing to the point where it was impossible to get on the property ladder. It was my wife Louise who suggested first that we move to Derry and we took a huge gamble before any bambinos came along!
The transition back wasn't really a problem for me – a few of my close friends had moved back already, plus all my family were back home. The city had completely transformed from when I had left in 1996 and it felt exciting to be back. Although it was clear from the start that there were very few local industries which matched my skillset and I may have to start a business myself!
Northern Ireland has completely changed. There is a genuine sense of optimism that we can finally play catch up with the rest of UK and Ireland having been hindered for so long during the troubles.
The benefits of moving back
Our quality of life has improved dramatically – I just love the fact that we can be on a deserted beach in Inishowen in 30 minutes, or Dunfanaghy in 1 hour.
My current commute ranges between 5 to 6 minutes depending on traffic! In Dublin it would easily have been 1 hour +! The cost of housing is also maybe one quarter of Dublin – a massive difference.  We have never looked back. We are happier, healthier and have a fabulous family life.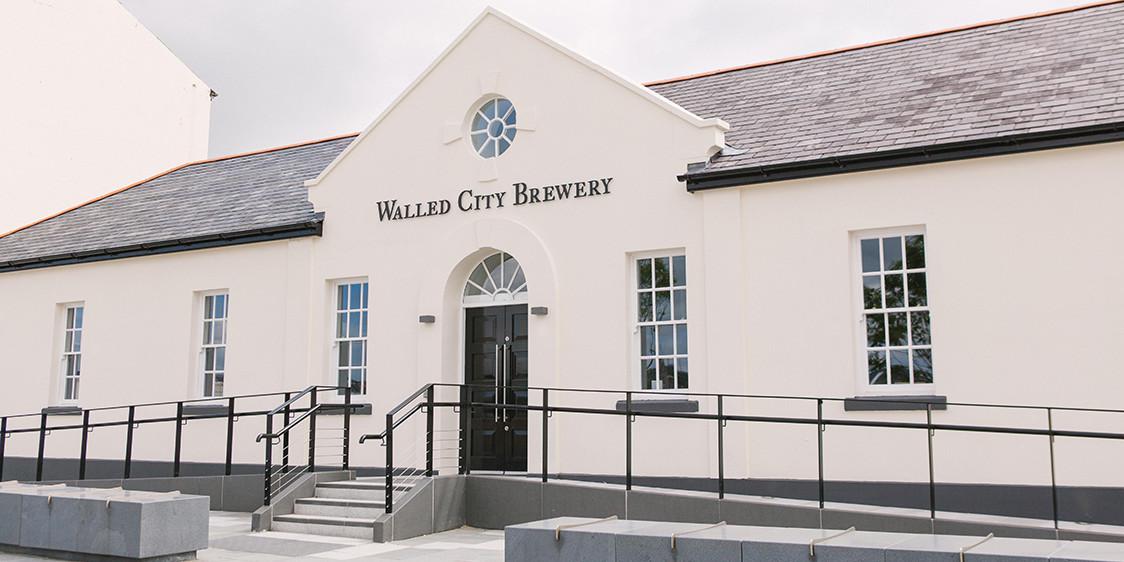 Walled City Brewery
We set up the Walled City Brewery a restaurant and brewery in May 2015. It's unique as it is the first tenant in the refurbished Ebrington army barracks at the end of the Peace Bridge in Derry.
We're happy with the progress so far, although it hasn't been easy. We're delighted with our awards – last year we won the best Gastropub in Ireland at the RAI Awards, then last month we won the most "Atmospheric Restaurant" in Ireland 2018. Since opening, we've captured 16 gongs in total, which has been fantastic.
Our facebook page is the best place to keep up to date – we're launching new beers weekly now, so it's a very exciting time for us!  If any ex-pats are home please visit us.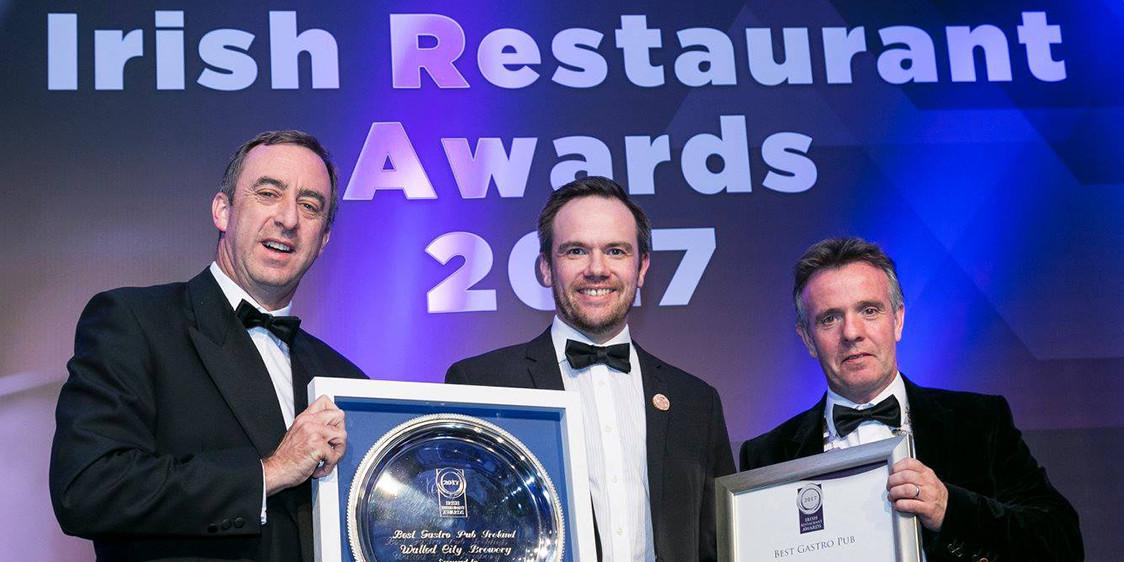 Our free monthly newsletter brings you the latest news from Northern Ireland