US Declaration of Independence on display in Belfast
The role of the Ulster-Scots in shaping the Declaration of Independence
One of the 26 original copies of the American Declaration of Independence is on display at Public Record Office Northern Ireland (PRONI) as part of an exhibition recognising the role and contribution of the Ulster-Scots people in the declaration.
The free exhibition, running until July, specifically highlights the role of two Ulster-Scots, Charles Thomson and John Dunlap, both born in Ulster.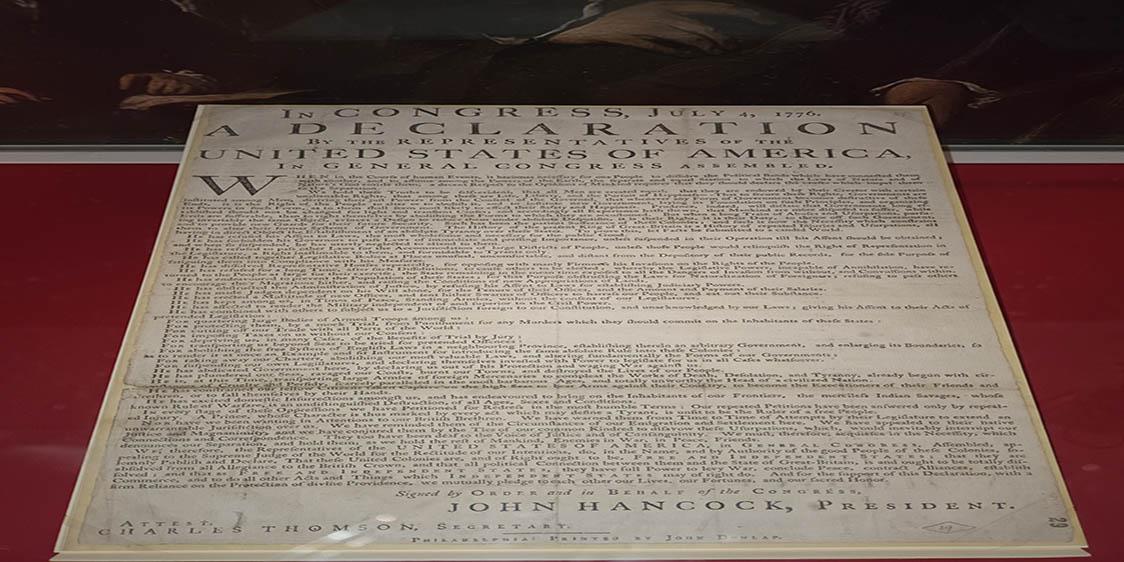 Around 200,000 Ulster-Scots migrated to what became the United States of America during the 18th century, one being John Dunlap. Born in Strabane, County Tyrone, in 1747, he printed the first broadside copies of the Declaration of Independence.
They were printed without the original signatures from the 56 signatories and placed in public areas to inform the public about the declaration. 200 copies were originally printed – only 26 are left.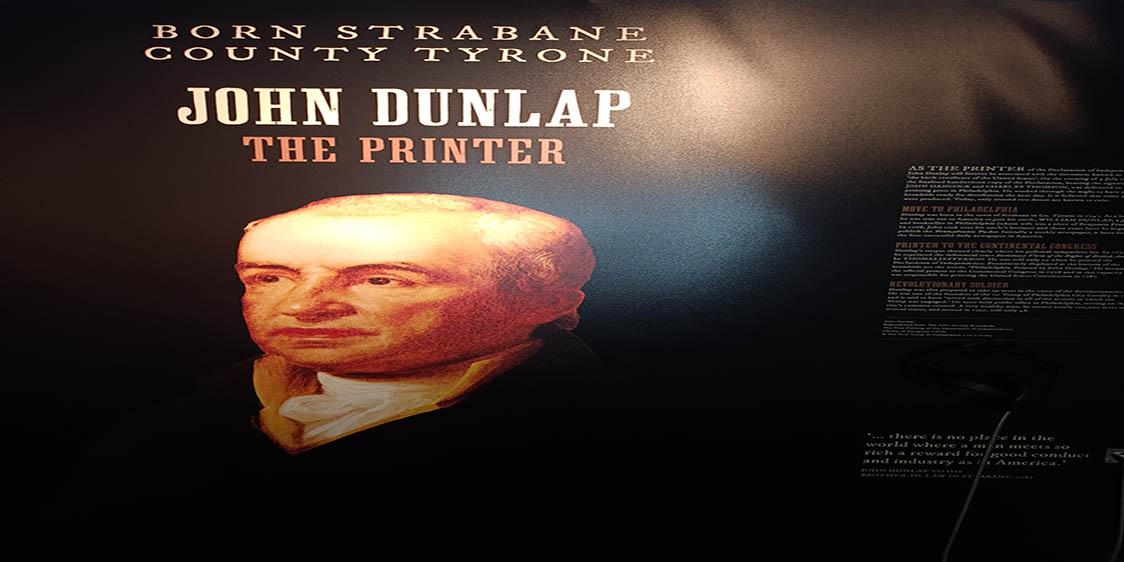 Charles Thomson was born at Upperlands, near Maghera in 1729 and emigrated to America in 1739. When the first meeting of the Continental Congress took place in 1774, they needed a trustworthy Secretary. The delegates turned to Thomson, already known as being an outspoken defender of the rights of Americans.
When Congress agreed the Declaration of Independence on 4 July 1776, Thomson was one of only two people to sign the authenticated copy, the other being John Hancock. Charles Thomson is also celebrated as being the man who designed the Great Seal of the United States. For his role, he is considered one of the nation's 'Founding Fathers'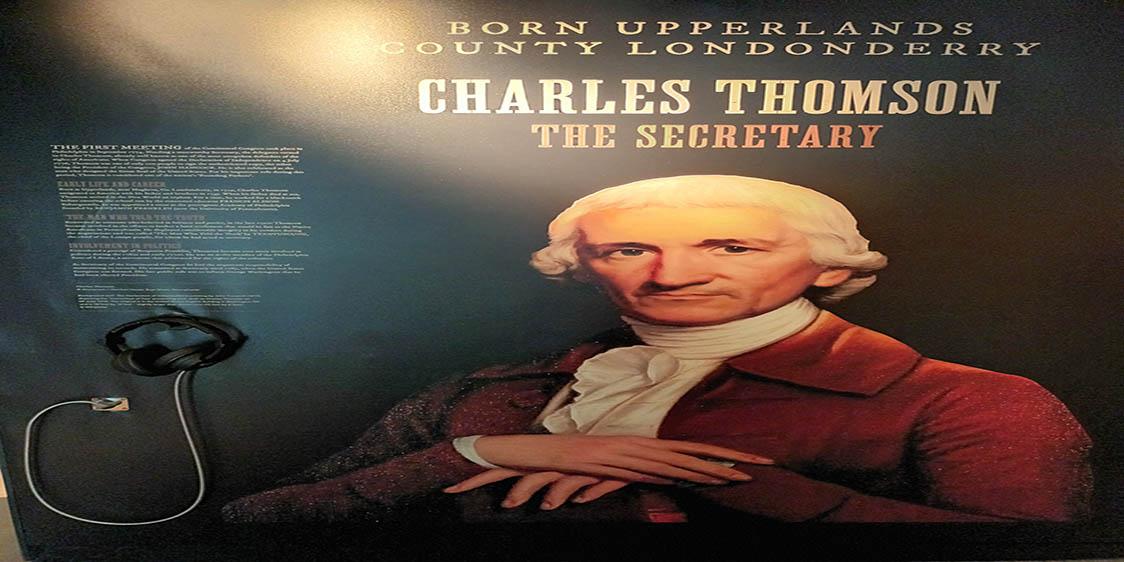 Other signatories who have Ulster-Scots heritage include Matthew Thornton, a signatory for New Hampshire, from the Bann Valley; Thomas McKean, signatory of Delaware was from Derry; George Taylor, signatory for Pennsylvania, emigrated from Antrim along with James Smith and Edward Rutledge was born in and signatory for South Carolina. His father left Tyrone in 1735.
Joe Kennedy III opened the exhibition saying, "The contribution that your forefathers made to the traditions and values of the United States is profound."
The exhibition is open to the public at PRONI through July 24 and admission is free.
Our free monthly newsletter brings you the latest news from Northern Ireland