HMS Caroline, the lone survivor of the Battle of Jutland in World War One
HMS Caroline is a First World War era ship now restored as a must see floating museum with an amazing story to tell
History of HMS Caroline
HMS Caroline is one of eight C-class light-cruisers that were ordered under the Admiralty's 1913-1914 construction programme.  Caroline protected trade in the by undertaking regular North Sea patrols in the First World War and saw action at the Battle of Jutland.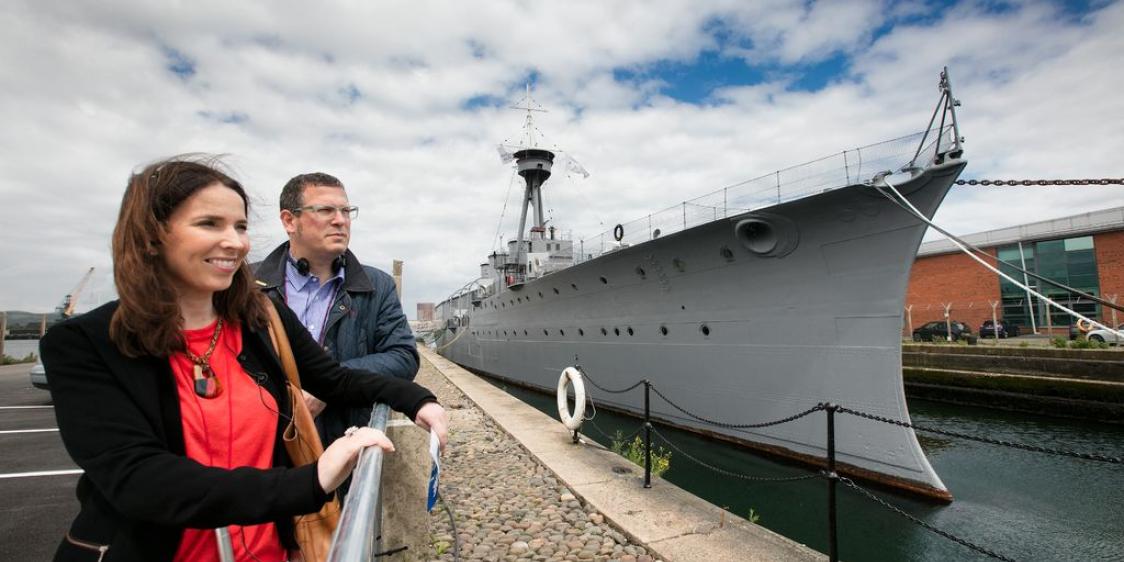 Visitor Experience
Since the ship opened as a visitor attraction Caroline has welcomed intrepid explorers, curious to know what life was like during The Battle of Jutland, the largest sea battle of the First World War.
Enjoy the new quayside visitor centre and exhibition space dedicated to telling the personal stories of those who served on the 'Carry'. Then step aboard to see a powerful film on the drama of Jutland and experience impressively restored cabins and deck areas as well as an array of state-of-the-art interactive exhibits.
The HMS Caroline experience takes the visitor from an immersive 'Jutland Experience' on board, and the sights and sounds of the devastation of battle, to historic spaces such as Captain's Quarters, Marine's Mess and the heart of the ship; the Engine Rooms which drove HMS Caroline through the historic war years.
Our free monthly newsletter brings you the latest news from Northern Ireland