Northern Ireland Screen looks back at an action packed year
2018 was another great year for the screen industries in Northern Ireland
What have Channel 4's biggest comedy launch in five years, Sky Atlantic's highest ever viewership and BBC One's biggest Tuesday night drama launch of 2018 all got in common?
They are all projects that filmed in Northern Ireland with funding from Northern Ireland Screen; Derry Girls, Game of Thrones season 7 finale and Mrs Wilson.

Throughout 2018 production of TV drama continued to boost the local economy and provide employment for hundreds of people. Cameras rolled on Krypton series 2, Dublin Murders, Mrs Wilson, Doing Money, Death and Nightingales, Derry Girls series 2 and Line of Duty series 5. Torvill and Dean also shot on location here earlier in the year and will be aired in a primetime slot on ITV on Christmas Day.

Derry Girls series 1 aired in January and has been on the awards path since, picking up two IFTAs for Best Comedy and Best Writer (Lisa McGee), the Radio Times Comedy Champion 2018 Award, the Best Comedy Series Award at Edinburgh TV festival and the RTS Craft Award for Best Director of a Comedy (Michael Lennox). Derry Girls won Best Comedy Series at the 2019 Broadcast Awards. Line of Duty series 4 was nominated for four BAFTA Television Awards; Best Supporting Actor (Adrian Dunbar), Best Leading Actress (Thandie Newton), Best Drama Series and Virgin TV's Must-See Moment.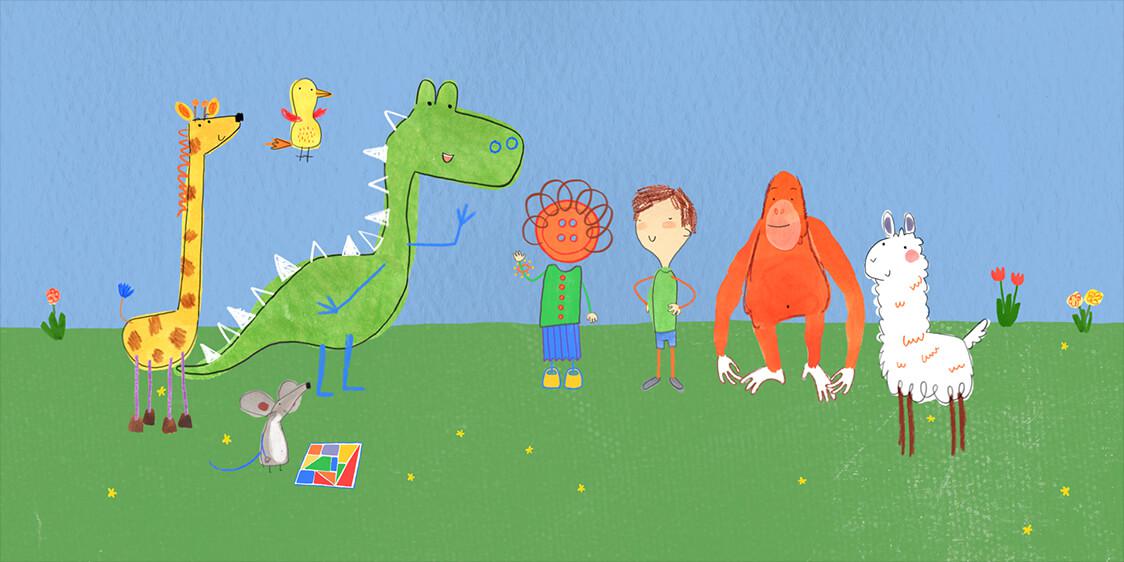 Animation Sector
Our animation sector continues to go from strength to strength, with Sixteen South's Lily's Driftwood Bay being nominated for Best Pre-School Series at the 2018 International Emmy Awards and taking home the IFTA for Best Animation. Pablo from Paper Owl was nominated for a Children's BAFTA. Three of the six projects shortlisted for Best Pre-School Programme at the 2019 Broadcast Awards were from Northern Ireland; Sixteen South's Claude, Jam Media's Becca's Bunch and Paper Owl's Pablo. Pablo went on to win the category.
Local Filmmakers and Films
Throughout 2018 local filmmakers continued to strengthen Northern Ireland's reputation as a fertile ground for interesting stories and talented storytellers. We welcomed Liam Neeson home to take the lead alongside Leslie Manville in Normal People. Written by acclaimed Belfast playwright Owen McCafferty, directed by Lisa Barros d'Sa and Glenn Leyburn (Good Vibrations, Cherrybomb) and produced by Brian J. Falconer (The Dig, Boogaloo and Graham) it has already secured a US release.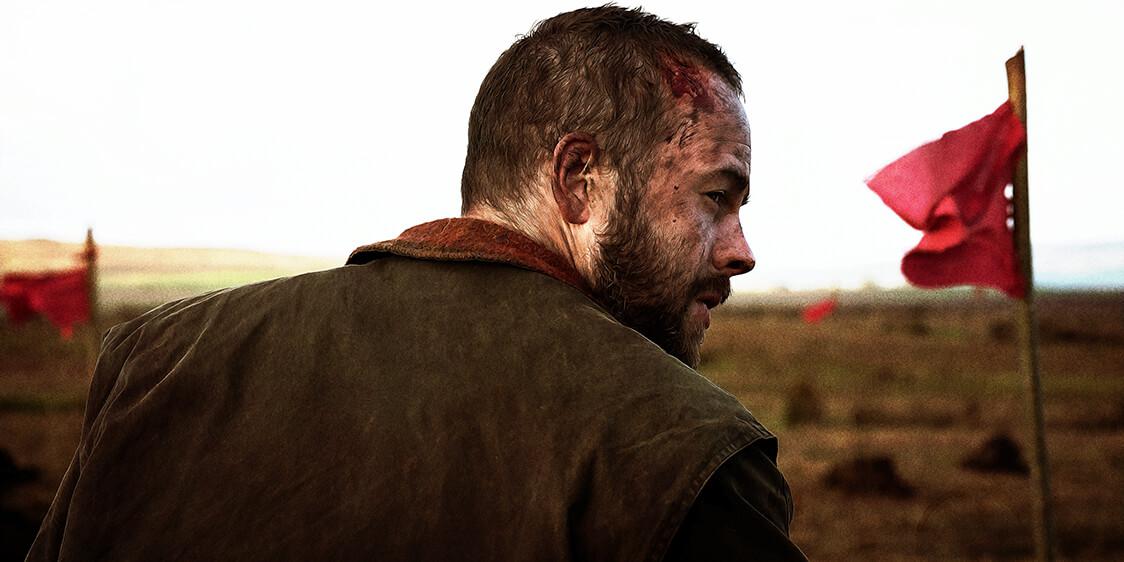 The Dig written by Belfast native Stuart Drennan and directed by Ryan and Andrew Tohill won Best Irish Feature at the Galway Film Fleadh and had its North American premier at the prestigious Toronto International Film Festival. Also produced by Brian J. Falconer, it was nominated for the Discovery Award at this year's British Independent Film Awards (BIFAs). The Dig was developed through Northern Ireland Screen's New Talent Focus scheme with Lottery funding from the Arts Council of Northern Ireland. The latest film to come through the scheme A Bump Along the Way, written by Tess McGowan, directed by Shelly Love and produced by Louise Gallagher, recently wrapped after a three week shoot in Derry.
Other independent films that shot this year include Cathy Brady's Wildfire, Terry Loane's Agatha Christie & The Truth of Murder, Aoife Crehan's The Last Right and Paul Billing's Angel Makers.
Northern Ireland continues to produce gripping documentaries with Fine Point Films' Elián being nominated for Outstanding Investigative Documentary in the News and Documentary Emmy Awards. Erica Starling Productions' Leonora Carrington – The Lost Surrealist took home the Best Arts Documentary Award at the prestigious Grierson Awards.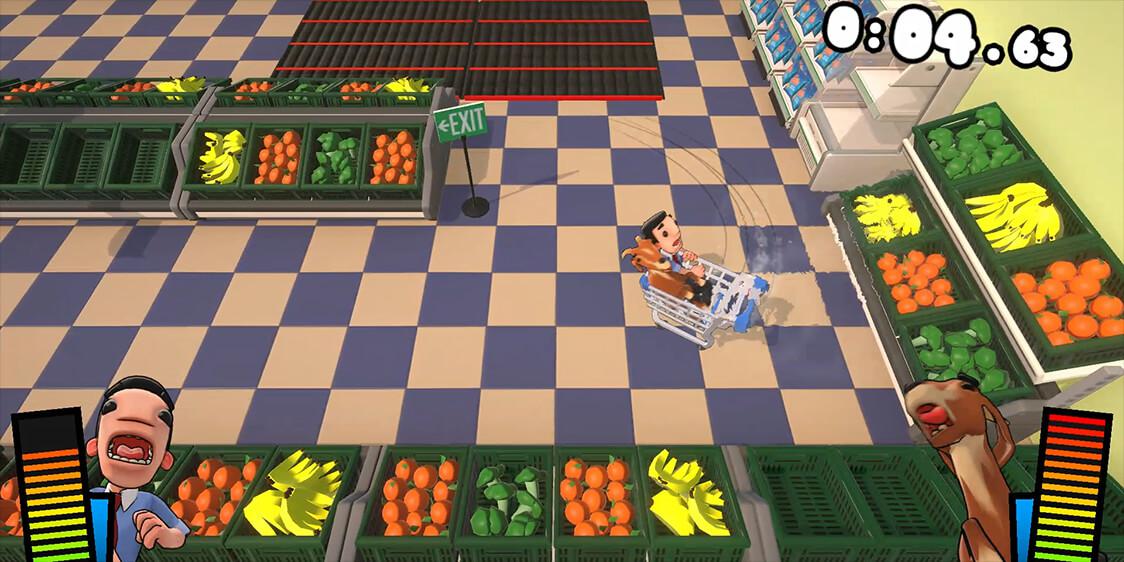 Games Development
Northern Ireland Screen has upped its 'game' in terms of support for our growing cluster of local companies involved in games development. The Pixel Mill, a creative co-working space designed to hot house local game development teams was officially opened in November. Seven start-ups are in place and over the coming months it is hoped that more developers will take up residence in what is undoubtedly one of best supported games incubators in the UK and Ireland.
One of the current Pixel Mill residents, Vicky Potts of Whitepot Studios, scooped the Rising Star of the Year – Development Award at the MCV Women in Games Awards earlier this year. BillyGoat Entertainment's Supermarket Shriek won Best UK Game at Gamescom in August and has recently been released on Xbox Game Pass.
Digital Archive
In June a new partnership agreement between the Public Record Office of Northern Ireland (PRONI), Northern Ireland Screen's Digital Film Archive and ITV was signed to safeguard the extensive catalogue of UTV archive material, dating back over the past 59 years. The partnership, funded by the Department for Communities, will preserve UTV's culturally rich archive through an ongoing digitisation process.

Our Digital Film Archive joined forces with PRONI again in October to present Belfast's first Home Movie Day. Part of an international festival, the event celebrated amateur films and filmmakers, providing the opportunity to have old footage assessed and examined, alongside screenings of archive material.
 
Irish Language Broadcast Fund (ILBF)
In February Northern Ireland Screen's Irish Language Broadcast Fund (ILBF) brought TG4's Gradam Ceoil to Belfast.  Known as the Oscars of traditional music, this was the first time in its 21-year history that the live concert and awards ceremony took place in Ulster.  Featuring the crème de la crème of Irish music and song. Gradam Ceoil will return to Belfast again in 2019.
In June the ILBF joined forces with broadcasters from Scotland, Wales, Ireland and Northern Ireland to establish the Celtic International Fund. The Fund aims to develop programmes in the Celtic languages to reach audiences worldwide. Content funded by the ILBF continues to be received well by audiences at home and farther afield with Rocky Ros Muc screening in New York and picking up awards at the Celtic Media Festival and RTS NI Awards. Lomax in Éirinn had its world premiere at a packed-out screening at Galway Film Fleadh.
Ulster-Scots Broadcast Fund (USBF)
Northern Ireland Screen's Ulster-Scots Broadcast Fund (USBF) continued to support a range of content including a 6-part magazine series Hame for BBC NI that celebrated both traditional culture and everyday life across Ulster, exploring the make-up of Ulster-Scots communities. The sixth instalment in the Paul and Nick franchise, Paul and Nick's Big New Zealand Food Trip, broadcast on both UTV and STV to strong audience figures. The Man Who Charmed the World aired on both BBC Northern Ireland and BBC Scotland, in the hour long documentary Duncan Bannatyne explored the life and legacy of Sir Thomas Lipton, from his family's humble Ulster Scots beginnings, to the heights of his international business success. The first radio projects supported by the USBF aired on BBC Radio Ulster including A Birl for Burns and The Burns Night Special.
Game of Thrones
Game of Thrones season 8 finished filming in 2018 as 'that's a wrap' rang out on set for the last time. Game of Thrones is undoubtedly the biggest TV show in the world, it has attracted more Emmys than any other drama series in the awards' history and its value to Northern Ireland is immense.  It is estimated that the final expenditure from the production of 8 seasons will exceed £206 million into the Northern Ireland economy. Although physical production has gone, Game of Thrones will live on with HBO's recent announcement of an ambitious screen tourism legacy project in Northern Ireland.
Foundation Academy for Animation
With support from the Department for Communities we launched a Foundation Academy for Animation which is being delivered by Nerve Belfast. Aimed at 16-19 year olds, and supported by the industry, it has been set up to help develop the best young talent interested in animation. The Academy is based on the format used in our partnership with the BFI Film Academy which has been running successfully for 5 years now.
The jewel in the crown of our industry education is that we have a formal GCSE and A-level qualification in Moving Image Arts (MIA), more than 1200 students study this subject each year. The recent CCEA MIA showcase displayed the vast array of talent taking the subject with something for all tastes on display – a grisly zombie horror story, a witty sci-fi comedy and a stylish crime thriller. In 2019 we hope to launch a ScreenWorks programme in partnership with Into Film for young people (aged 16-19), who want to pursue a career in the industry.
Skills Development
Skills development and training remains key to the growth of this sector in Northern Ireland. Throughout 2018 we enabled 100 local crew members to step up to a higher grade across their work on film, TV, animation, interactive and factual content. We employed 65 trainees in craft and technical, production, post-production, animation, gaming and VFX roles. We ran a new entrants training course for 36 people and placed 12 undergraduates in animation and gaming roles. We launched two new schemes, Aim High 5 and an Animation Internship Scheme as well as 5 other training programmes. Forty five bursaries were awarded to local people working in the industry for continuous professional development. Thirteen trainees who took part in various Irish Language Broadcast Fund training schemes graduated in September and 3 trainees completed year 1 of the inaugural Ulster-Scots Broadcast Fund Trainee Scheme.
2018 has been a fantastic year for the screen industries in Northern Ireland and we look back with a great sense of pride at all our achievements both on and off camera. This year we came to the end of Phase 1 (2014-18) of our Opening Doors strategy. We are delighted that over this period the overall value of the sector has doubled and the economic targets set out have been exceeded – reaching £270 million against a £250 million direct spend target. As we enter Phase 2 (2018-22) we hope to deliver a minimum of £300 million in direct Northern Ireland spend, a 20% increase on Phase 1. None of this would be possible without the tremendous support given to the sector here by the Department for the Economy, Department for Communities and the Arts Council of Northern Ireland.
Richard Williams, Chief Executive of Northern Ireland Screen