Escape to Rathlin Island
Where the North Atlantic Ocean meets the Irish Sea
Home to six square miles of unbelievable scenery, incredible wildlife and just 140 residents, unspoilt Rathlin Island, is just 25 minutes by ferry from Northern Ireland's mainland.
Rathlin Island in Winter
In wintertime, Rathlin is the perfect place to unplug from the digital world and soak up an island-dwelling culture that calls you back to simpler times.
 
The low suns and chilly air of winter only enhance the sense of detachment and increase the tranquillity of this peace-filled island.  Arrive in December or the middle of January and you will have the place virtually to yourself.
 
Lying six miles from Northern Ireland's celebrated Causeway Coast, the views in all directions from this rugged, volcanic chunk are simply to die for. The Mull of Kintyre in Scotland is just 11 miles away, and the vistas back to the cliffs of Fair Head on the mainland and all around the coast to the Giant's Causeway are stunning.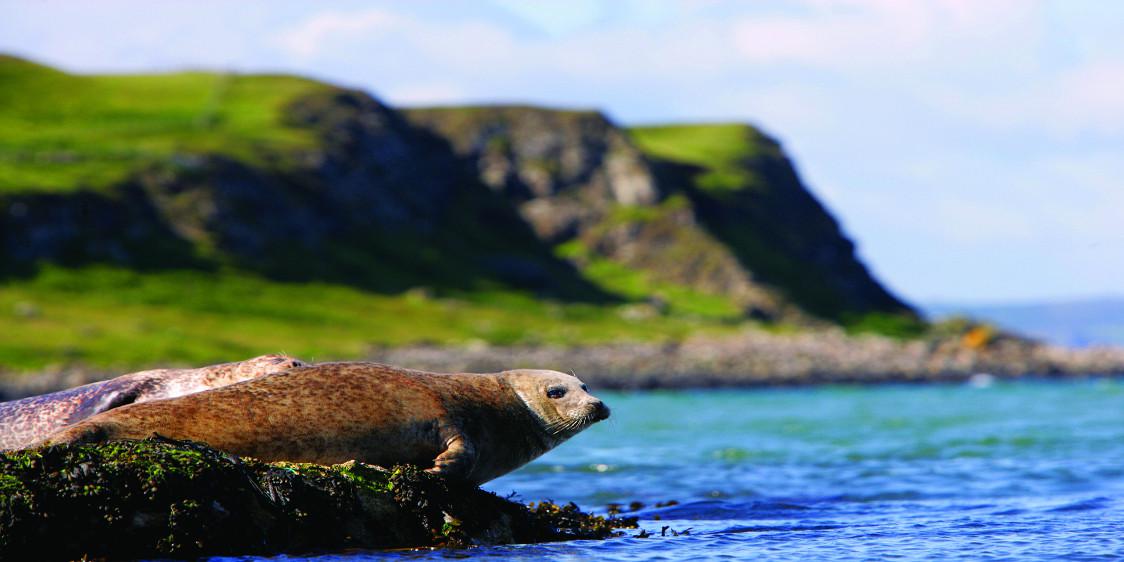 Things to do
Unwind in the splendid isolation, enjoy bracing cliff walks, cycling or even kayaking in another world of sea, sky and shore. 
A winter escape to Rathlin must take in a walk to at least one of the island's three lighthouses, which include the famous 'upside down' lighthouse and international seabird centre on the west of the island. If your lucky you might spot dolphins, seals and the rare Irish golden hare on your rambles over the landscapes.
 
Meet the super-friendly locals in McCuaig's Bar, Rathlin's central meeting point and its only pub. A warm welcome will also await in the community shop or Breakwater Studio, which features the work of island resident artist Yvonne Braithwaite.
 
It will be quiet, unhurried and apart, but if you want to experience life on an island and feel the refreshing winter wind in your face, Rathlin is the place to be.
 
Our free monthly newsletter brings you the latest news from Northern Ireland