AMAZE a new technological space that will take you on unique and fully-immersive adventures
£1m immersive attraction at W5 will truly 'AMAZE'
W5, Northern Ireland's Science and Discovery Centre, has launched a new £1m fully immersive digital attraction that will take the visitor experience to a new level.
The AMAZE experience at W5, is the UK and Ireland's first tourist attraction to combine all the elements of immersive soundscapes, multi-screen projections, physical props and structures, 360 degree projection and augmented reality (AR) portals enabling visitors to delve into new worlds and experience technological innovations first hand.
The first exhibition 'Land of Legends' is a visual, storytelling extravaganza revealing how Northern Ireland was formed by fire and ice, and how its stunning landscapes have encouraged incredible mythical tales of giants and dragons.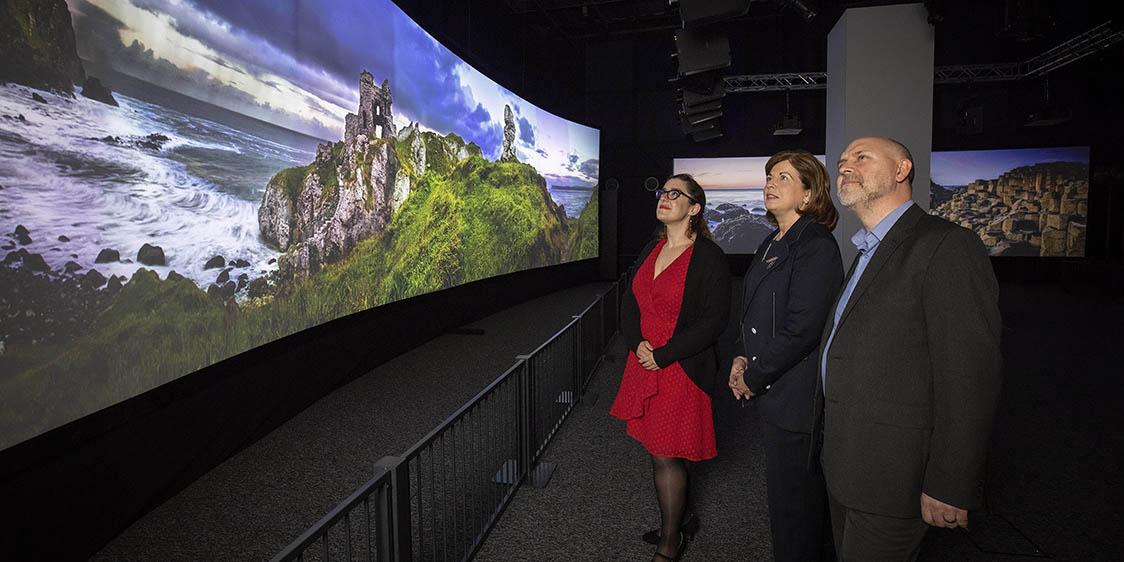 AMAZE is an important part of the development and transformation of W5. This immersive technology will allow us the opportunity to create new exhibitions that will appeal to people of all ages. For our first exhibition, we have had the privilege of working with some of Northern Ireland's most creative individuals to bring this fantastic experience to life including Game of Thrones storyboard artist William Simpson and local landscape photographer Tony Dalton.
Catherine O'Mullan, W5 Chair
AMAZE will support Tourism NI's ambition to double tourism value by 2030 with the continuing development of compelling immersive tourism attractions.
Our free monthly newsletter brings you the latest news from Northern Ireland