Karishma Kusurkar moved home started a business and founded Belfast Design Week
Karishma's World is a multidisciplinary design studio based in Belfast
We spoke to Karishma about her experiences living in London, moving home and setting up a business
I'm Karishma Kusurkar, a multidisciplinary designer based in Belfast. I was born in India and moved to Belfast in 1996. After studying Foundation Art & Design at Ulster University, I moved to London to study BA (Hons) Textile Design at Chelsea College of Art & Design at University.
I moved back to Belfast and worked for a few companies to get experience, before studying for an MFA in Multidisciplinary Design at Ulster University. I chose this course as it was specific to creatives wanting to be entrepreneurial.
Since 2014 I have worked for myself and created work for clients, facilitated teaching at many levels including higher education and designed and produced my own products and services. I have also been lucky enough to meet some amazing creatives along the way and co-founded several ventures with them including Belfast Design Week, The Design Salon and Small Town Big Dreams podcast.
Living in London
London is diverse, full of life, culture, great art and delicious food. (No one knows what a curry half and half is though!)
It is an expensive place to live and can be challenging for students and those starting out to the design industry to live and work in unless you are willing to work really hard, budget well and compromise. If you earn more, those earnings are usually passed into your day-to-day living like rent and travel.
London, in general, is not as friendly as Belfast and this is probably the most noticeable thing. Strangers are not as willing to help and it can be more difficult settling in because of this.
Deciding to move home
I had come back to Belfast without a permanent plan to stay on, but what I saw upon returning was an emerging creative scene starting to take shape and I decided to stay to see whether I could settle in Northern Ireland.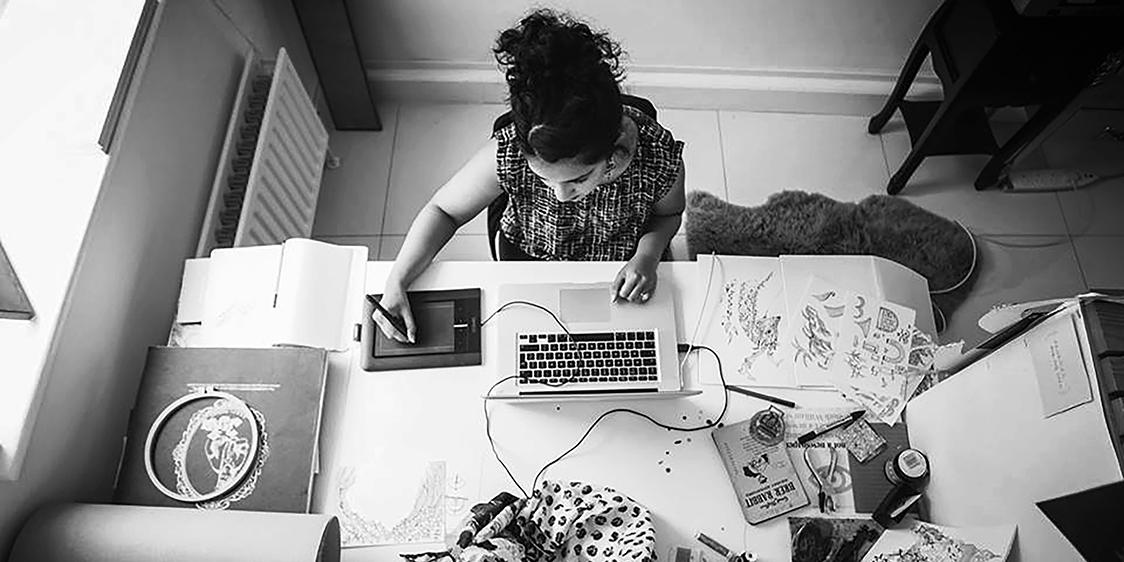 Starting Karishma's World
I decided to set up my brand Karishma's World straight after graduating from my Masters in 2014, because I had my first collection of products ready to go. I started the business with seed funding from Santander after winning their Business Incubator award as well as the Invent student award.
Since starting my business, I have learned a lot as a designer and as an entrepreneur. The business has evolved over the past four years, going from a more "print & accessories-focused" business to a multidisciplinary design business engaging with more people and working more digitally.
I think it's important to continue evolving your practice and new technologies, to learn new skills along the way and connect and work with others. I try and give back time and help others, as others have to me on my journey so far.
Belfast Design Week
Belfast Design Week is an annual week-long design festival celebrating design in all its forms through talks, workshops, exhibitions, tours and more.
A group of us started it in 2015 because we felt there was a lack of support and community for certain areas of Design. Everyone consumes design and we wanted to increase awareness of our sector as it is also often not discussed in the same way as tech or other important sectors.
We also saw that across the world, cities known for design had a Design Week and we felt this would be a great way of bringing together the local talent, sharing our knowledge and showcasing what people are working on.
We launched the first week alongside Irish Design 2015 - an island-wide initiative advocating for and supporting the design industry and they gave us the support to get Belfast Design Week off the ground. We just completed our 4th Belfast Design Week in November 2018.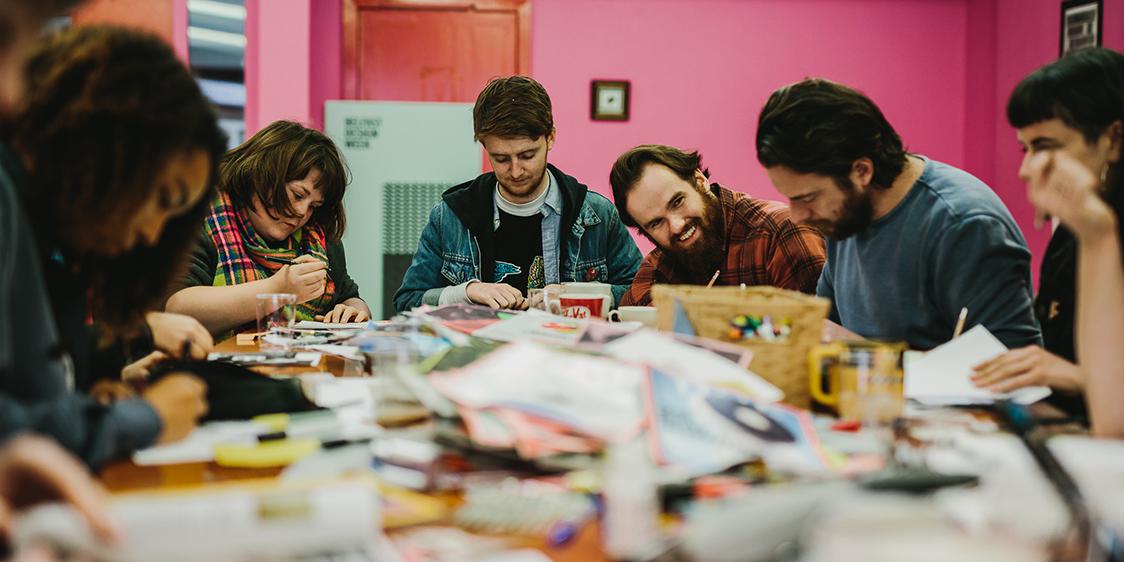 The creative scene has blossomed here in Northern Ireland over the past few years, into a diverse mix of creatives, many of whom are based here and working on great local and international projects. With remote working and travel being so easy, people are able to be based in Northern Ireland for the lifestyle and work with clients all over the world which would not have been as easy to do 20-30 years ago.
Karishma Kusurkar