Hillsborough Castle - Northern Ireland's newest tourist attraction
Explore Northern Ireland's royal residence
After five years, and a £20 million investment, Hillsborough Castle and gardens opened to visitors on the 18th April 2019.  Historic Royal Palaces have transformed the elegant Georgian house, unlocking an intriguing tapestry of stories hidden within.  Hillsborough Castle is the official residence of the Royal Family in Northern Ireland and also the UK government and secretary of state.
The House
A tour of the house will guide you through the elegant State Rooms, including the majestic Throne Room and graceful State Drawing Room. Each room is unique and visitors will learn not only about the paintings, furnishings and curiosities that grace the walls and floors, but also about the historical use and significance of these rooms, which have welcomed a long list of VIPs, including the Dalai Lama, the Crown Prince of Japan, Princess Diana, Hilary Clinton and Eleanor Roosevelt.

Some rooms have been host to historic meetings between British and Irish politicians, resulting in the castle playing an important role in the Northern Ireland Peace Process.  Explore the `red room' where the Queen and President Mary McAleese met as two heads of state on British or Irish soil for the first time.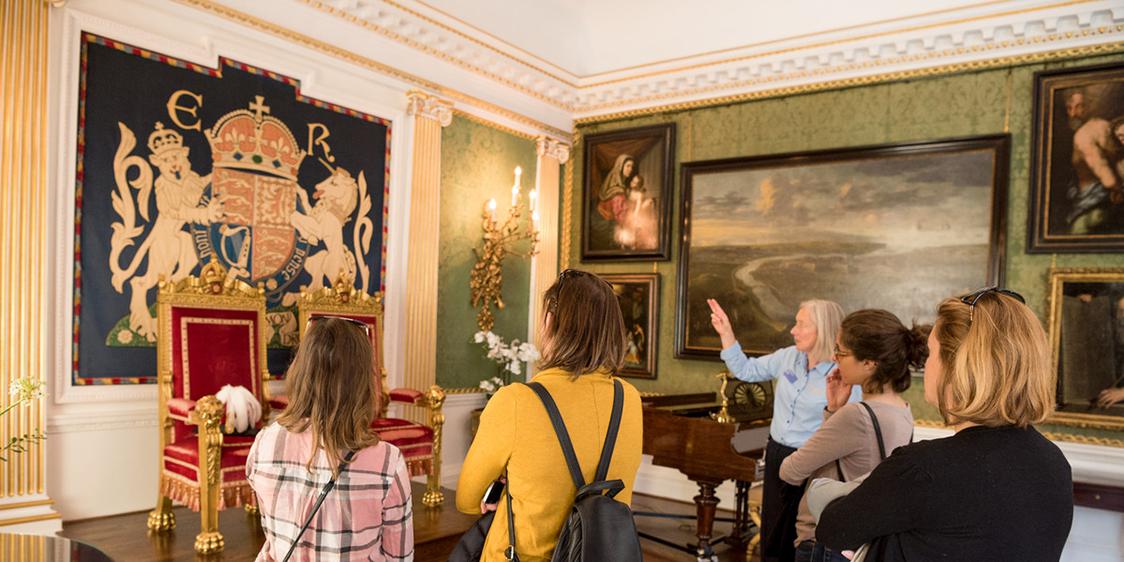 The Gardens
Explore 100 acres of beautiful gardens, including ornamental grounds, peaceful woodland, meandering waterways and picturesque glens. Developed from the 1760s onwards, they offer intriguing contrasts between ornate formal gardens, woodland and meadows.
Clore Learning Centre
In addition, there is the new Clore Learning Centre, which will be used as a creative and educational space for schools and communities. It offers hands-on activities, workshops and talks.
Our free monthly newsletter brings you the latest news from Northern Ireland