Norman Houston - Northern Ireland's Man in Washington
In recognition of his work promoting Northern Ireland, Norman Houston, Head of the NI Bureau, has today been presented with a well-deserved OBE
For over 11 years Norman has been director of the NI Bureau, the diplomatic mission of the Northern Ireland Executive in the United States and Canada, spearheading the Executive's international strategy and working to bolster economic, educational, cultural and community links between Northern Ireland and North America.
An encounter with royalty shouldn't unnerve Norman in the least. As Head of the NI Bureau, in the course of the last decade, he has rubbed shoulders with senior political figures, presidents, diplomats and business leaders.  He has attended three inaugurations, met presidents Clinton, Bush, Obama, and Trump and, most recently, got a personal shout out from President Trump at the 2018 St Patrick's celebrations.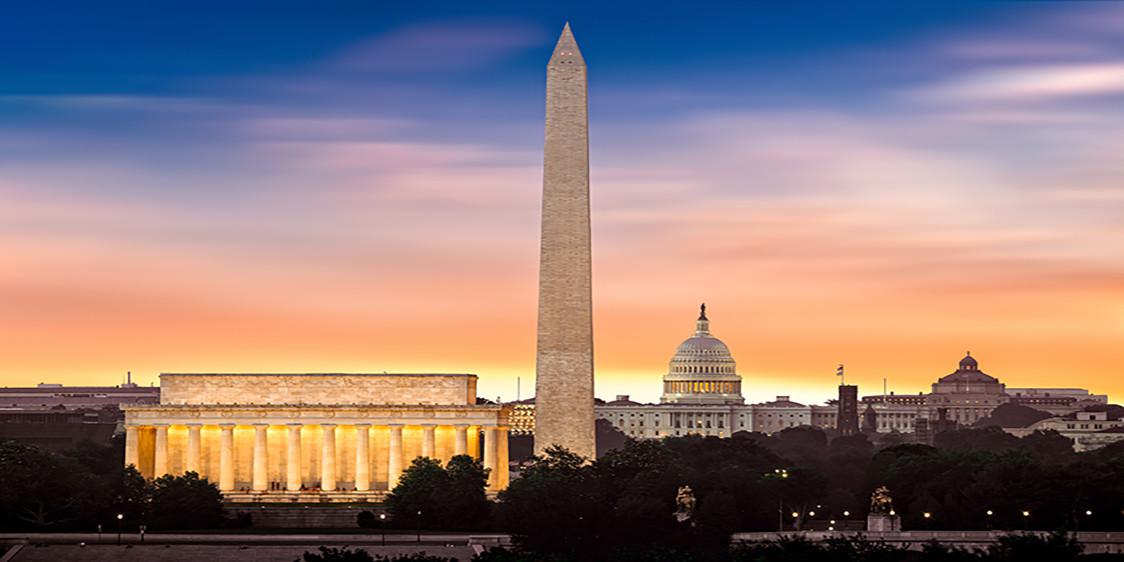 Norman has also been present at some of the most significant moments in US-NI relations. In 2007, he was the first Northern Ireland diplomat to escort the then First Minister, the late Dr. Ian Paisley, and the then deputy First Minister, the late Martin McGuinness into the oval office to meet President George W. Bush. He has since facilitated similar meetings with President Obama, Vice President Joe Biden and Secretary of State Hillary Clinton.  Norman was also instrumental in arranging for the first official visit to Brazil by the then First and Deputy First Ministers, Peter Robinson and the late Martin McGuinness, in 2013.
Not bad going for the deeply unassuming Larne man who is fiercely proud of his Northern Irish roots, who comes from what he describes as a typical working class background and has worked his way up through the ranks of the Civil Service to become a senior diplomat.
Despite spending a third of his career in the US, Norman's deep affection for Northern Ireland is undimmed, and undoubtedly fuels his enthusiasm for his role as Head of the NI Bureau. But away from the spotlight of the 'day job', his cherished formative years at home in Larne, have also inspired his charitable works, especially his role mentoring young people in Washington to help give them the best start in life.
Norman's unique combination of honed diplomacy, humility, quiet good works and authenticity has earned him friends from all walks of life and genuine respect across political parties on both sides of the pond. And it's his very approach to life that enables Norman to navigate a multitude of situations with aplomb, and in doing so, make everyone he encounters feel valued and respected, regardless of their station.  
Alastair Hamilton, CEO of Invest Northern Ireland commented, "Todays recognition of Norman's achievements reflects the tremendous efforts he has made to build positive relationships between the U.S. and Northern Ireland and in particular to support closer economic, social and political ties which have made a substantial contribution to our society."
To close, some words from the man himself that just about sum Norman up:
I love being Northern Ireland's diplomat, representing the country, he says.  I suppose at the end of the day I still see myself as a wee Larne man who had a solid upbringing based on a very strong moral code. I have had a wonderful career but the main lesson I've learned is never forget your roots.
Norman Houston OBE
Warmest congratulations from all at Northern Irish Connections Norman.
Our free monthly newsletter brings you the latest news from Northern Ireland